Oil resistant conveyor belts
Sinoconve oil resistant conveyor belts are specially designed to handle oily materials.
The belt is reinforced by multi plies EP/Nylon fabric,and covered by oil resistant rubber which is mixed by special designed formula and process.
General purpose conveyor belts will easily expand,deform and peel off while soaking and contacting with oily materials.
Sinoconve have special cover rubber formula to help the belt better resist to expasion,deformation,abrasion,,impact,ageing and light.
Specification
Manufacturing
Certificates
| | | | |
| --- | --- | --- | --- |
| Grade | Tensile Strength(mpa) | Elongation at break(%) | Abrasion(mm3) |
| L | ≥14.0 | ≥350 | ≤200 |
| D | C | ≥350 | ≤160 |
(Note:L—-Under the general oil resistant condition;D—Under the high abrasion and oil resistant condition)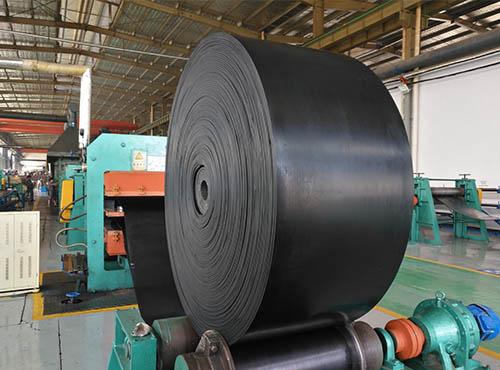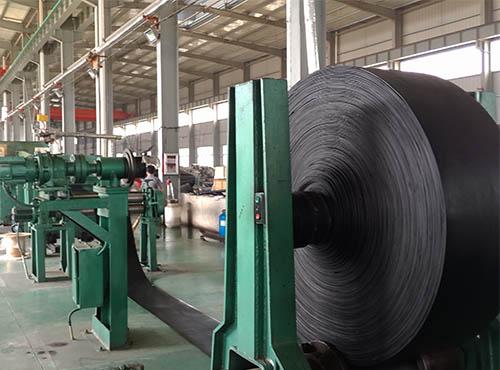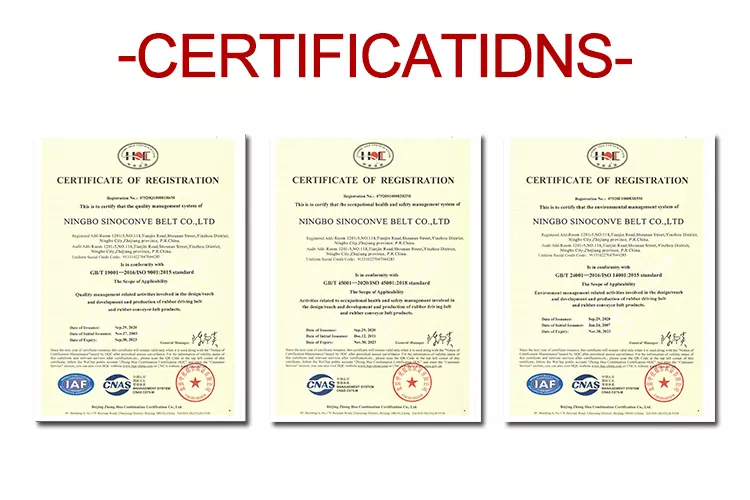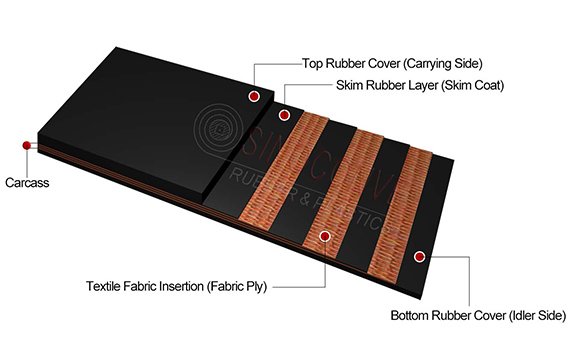 Oil resistant conveyor belts structure
EP rubber conveyor belt consists of top rubber cover, carcass and bottom rubber cover.
Conveyor belt carcass consists of fabric and skim rubber,provide EP100, EP125, EP150, EP200, EP250 and other strength conveyor belt fabrics,Carcass thickness and fabric layers are customized according to conveyor belt requirements.z
Oil resistant conveyor belt testing procedure
Sinoconve conveyor belt will be tested for tensile strength, abrasion resistance and adhesion before leaving the factory to determine whether the conveyor belt meets customer requirements.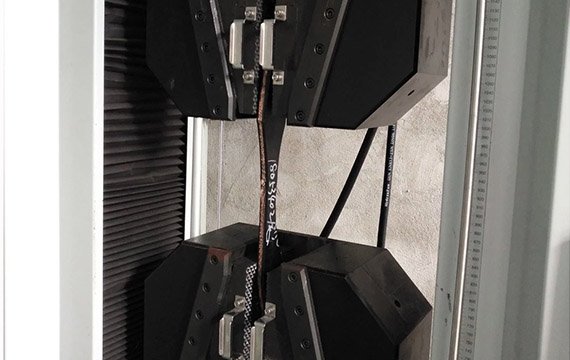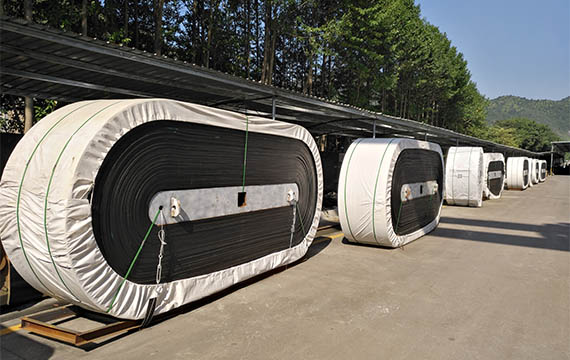 Conveyor belt shipping and packaging
Sinoconve will provide packaging advice based on the type of conveyor belt you ordered.Sinoconve conveyor belt provides three packaging methods: round roll,glasses roll & oval roll.
Conveyor belt outsourcing pp tarpaulin, color can be customized, and also provide pallet (wood/metal) and iron frame options.
What is oil resistant conveyor belt
Oil resistant conveyor belts are made of cotton canvas, nylon canvas, and polyester canvas, which are refined through calendering, molding, vulcanization and other processes. use.
Oil-resistant conveyor belt grade and applicable goods
(1)Low Grade oil resistant conveyor belt
Cereals:Soybeans, Peanuts,Etc.
(2)Medium Grade oil resistant conveyor belt
Animal And Vegetable Oils:Rapeseed Oil, Palm Oil,
Lard Oil, Fish Oil, Etc.
(3)High Grade oil resistant conveyor belt:
Mineral Oil:Kerosene, Engine Oil,Hydraulic Oil, Etc.