PK BELT
High Flexibility
High Power Transmission Capability
Small Pulley Diameters
Large Speed Ratios Possible
Good Frictional Power Transmission
High Power Transmission Capability
Insensitive To Torque & Short-Term Overload in
Example of mark
Specification
Manufacturing
Certificates
Section
Length(Le)
Section
Length(Le)
Section
Length(Le)
Section
Length(Le)
Section
Length(Le)
Section
Length(Le)
mm
mm
mm
mm
mm
mm
PK
946
PK
1172
PK
1470
PK
1780
PK
2090
PK
2500
PK
950
PK
1175
PK
1471
PK
1790
PK
2100
PK
2510
PK
956
PK
1180
PK
1474
PK
1800
PK
2111
PK
2520
PK
960
PK
1191
PK
1480
PK
1805
PK
2115
PK
2540
PK
970
PK
1172
PK
1490
PK
1807
PK
2120
PK
2550
PK
971
PK
1191
PK
1500
PK
1810
PK
2125
PK
2560
PK
975
PK
1200
PK
1510
PK
1815
PK
2130
PK
2570
PK
980
PK
1210
PK
1518
PK
1820
PK
2136
PK
2580
PK
985
PK
1211
PK
1520
PK
1825
PK
2140
PK
2590
PK
990
PK
1220
PK
1530
PK
1826
PK
2145
PK
2600
PK
991
PK
1230
PK
1540
PK
1830
PK
2150
PK
2610
PK
995
PK
1238
PK
1546
PK
1840
PK
2160
PK
2620
PK
1000
PK
1240
PK
1550
PK
1850
PK
2170
PK
2630
PK
1005
PK
1250
PK
1555
PK
1859
PK
2175
PK
2640
PK
1009
PK
1251
PK
1560
PK
1860
PK
2180
PK
2650
PK
1010
PK
1270
PK
1570
PK
1870
PK
2185
PK
2660
PK
1013
PK
1272
PK
1577
PK
1875
PK
2190
PK
2670
PK
1015
PK
1280
PK
1580
PK
1880
PK
2200
PK
2680
PK
1034
PK
1285
PK
1590
PK
1884
PK
2225
PK
1035
PK
1290
PK
1595
PK
1885
PK
2235
PK
1038
PK
1300
PK
1600
PK
1890
PK
2300
PK
1043
PK
1310
PK
1610
PK
1895
PK
2310
PK
1055
PK
1326
PK
1620
PK
1900
PK
2315
PK
1060
PK
1335
PK
1630
PK
1936
PK
2318
PK
1066
PK
1340
PK
1640
PK
1980
PK
2320
PK
1076
PK
1345
PK
1650
PK
1992
PK
2330
PK
1080
PK
1350
PK
1656
PK
2000
PK
2340
PK
1081
PK
1355
PK
1660
PK
2005
PK
2350
PK
1086
PK
1360
PK
1670
PK
2010
PK
2360
PK
1098
PK
1370
PK
1680
PK
2011
PK
2370
PK
1100
PK
1376
PK
1681
PK
2015
PK
2371
PK
1107
PK
1380
PK
1694
PK
2020
PK
2380
PK
1110
PK
1381
PK
1700
PK
2025
PK
2390
PK
1111
PK
1385
PK
1705
PK
2030
PK
2400
PK
1115
PK
1390
PK
1710
PK
2039
PK
2405
PK
1120
PK
1400
PK
1719
PK
2040
PK
2410
PK
1121
PK
1402
PK
1720
PK
2045
PK
2415
PK
1125
PK
1410
PK
1725
PK
2050
PK
2420
PK
1130
PK
1417
PK
1730
PK
2055
PK
2430
PK
1135
PK
1420
PK
1740
PK
2065
PK
2440
PK
1140
PK
1430
PK
1750
PK
2070
PK
2450
PK
1145
PK
1440
PK
1755
PK
2075
PK
2460
PK
1150
PK
1441
PK
1760
PK
2080
PK
2470
PK
1155
PK
1450
PK
1769
PK
2081
PK
2480
PK
1165
PK
1460
PK
1770
PK
2085
PK
2490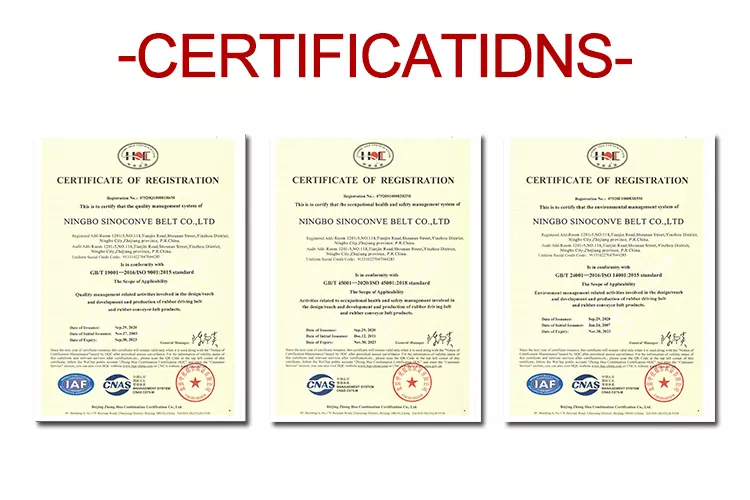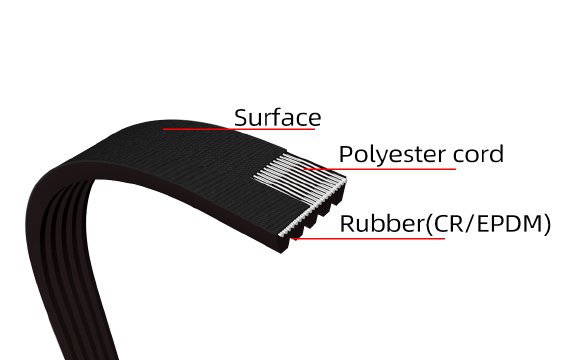 Ribbed belt structure
V-ribbed belt structure: top surface layer, cord, rubber
sinoconve V-ribbed belts offer a choice of four surfaces:Rough surface,Glossy surface,Fabric surfac&SN surfac
Cords are available in two options: polyester cord, fiberglass cord
Rubber: CR, EPDM, CR+Kevlar, EPDM+Kevlar
Ribbed belt quality test
Sinoconve conveyor belt will be tested for tensile strength, abrasion resistance and adhesion before leaving the factory to determine whether the conveyor belt meets customer requirements.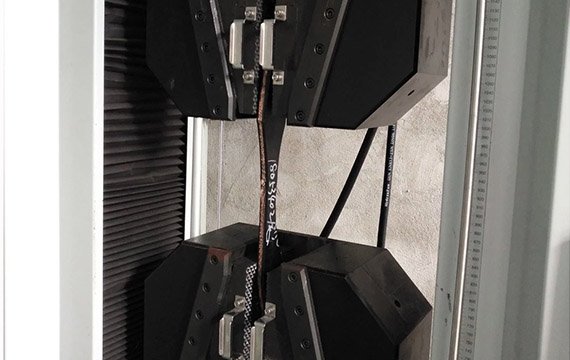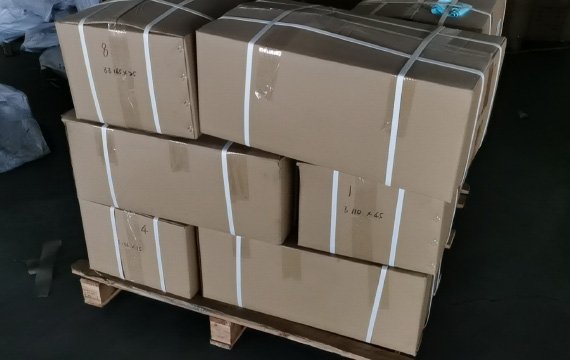 Ribbed belt shipping and packaging
Sinoconve ribbed belt are packaged and transported in 65*37*26 cartons, and also provide customized ribbed belt logo and product retail packaging.
related product recommendation
What is ribbed belt
Ribbed belt, also known as the compound V-belt, is a new type of transmission belt. It is an annular belt with several longitudinal triangular wedges attached to the base of the flat belt. It has a wide range of applications, especially for the transmission that requires a large number of V-belts or the wheel axis is perpendicular to the ground.
Ribbed belt drive combines the advantages of the V-belt drive and the flat belt drive. It has large transmission power, small vibration and stable operation. Ribbed belt is mainly used in the occasions where the transmission power is large and the structure is required to be compact. The transmission ratio can reach 10 and the belt speed can reach 40m/s.