Rubber conveyor belt
Suitable for heavy duty operations due to polyester/polyamid(EP) fabric structure design
Low elongation with highly reliability and durability.
High adhesion between plies and between cover and ply.
Advanced production technologies and facilities ensure ep conveyor belting extended service life.
Available width from 300mm to 2500mm,depending on rubber conveyor belts thickness and length.
Different cover quality enable EP conveyor belts to transport materials which is -40℃ to 300℃,combustible,oily and cold.
Specification
Manufacturing
Certificates
Cover Rubber grade
8MPA,10MPA,12MPA,15MPA

18MPA,20MPA,24MPA,26MPA

DIN-X,Y,W

RMA-1,RMA-2

N17,M24

Belt width (mm)
500,600.650,700,800,1000,1200

1400,1500,1800,2000,2200,2500

18″,20″,24″,30″,36″,40″,42″

48″,60″,72″,78″,86″,94″

Tensile strength
EP315/3,EP400/3,EP500/3,EP600/3

EP400/4,EP500/4,EP600/4

EP500/5,EP1000/5,EP1250/5

EP600/6,EP1200/6

330PIW,  440PIW
Top+Bottom thickness
3+1.5,  4+2,  4+1.5,  4+3,  5+1.5,
3/16″+1/16″,  1/4″+1/16″
Belt thickness
3mm,4mm,5mm,6mm,7mm,8mm,9mm,10mm,12mm,15mm,20mm,25mm
Belt length
10m,20m,50m,100m,200m,250m,300m,500m
Belt edge type
 moulded(sealed) edge or cut edge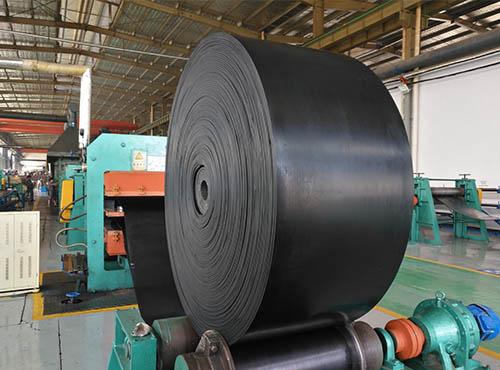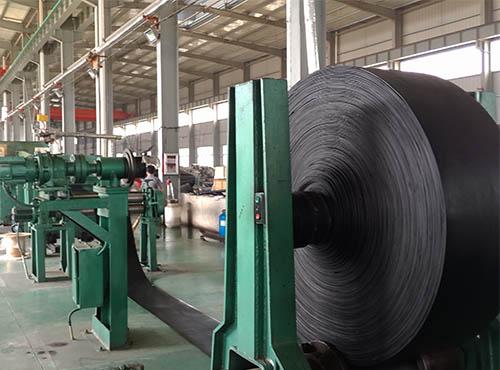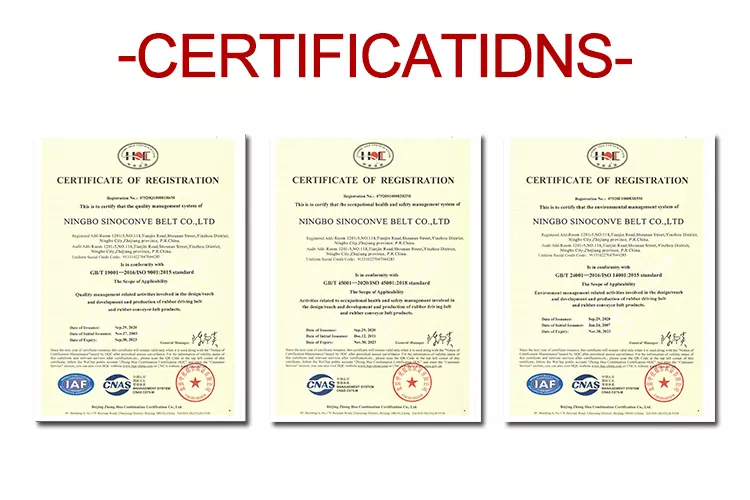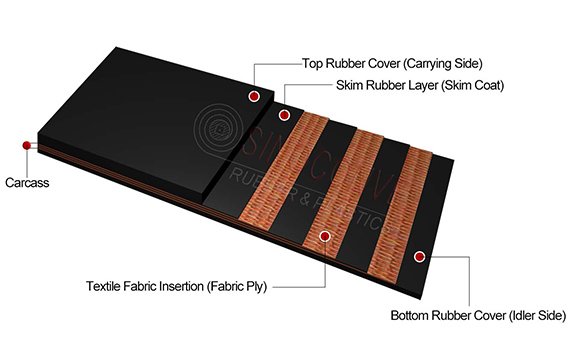 EP rubber conveyor belt structure
EP rubber conveyor belt consists of top rubber cover, carcass and bottom rubber cover.
Conveyor belt carcass consists of fabric and skim rubber,provide EP100, EP125, EP150, EP200, EP250 and other strength conveyor belt fabrics,Carcass thickness and fabric layers are customized according to conveyor belt requirements.
EP conveyor belt tensile strength test
Sinoconve conveyor belt will be tested for tensile strength, abrasion resistance and adhesion before leaving the factory to determine whether the conveyor belt meets customer requirements.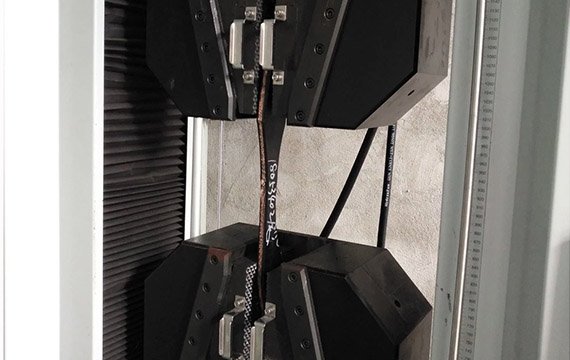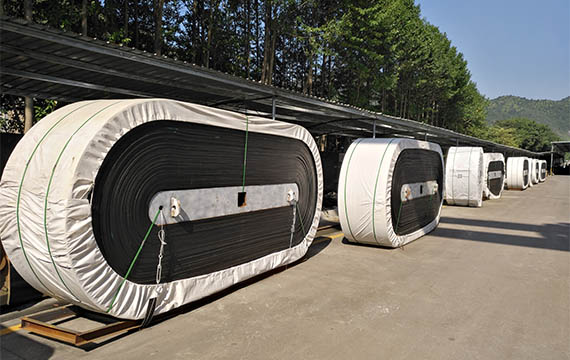 Conveyor belt shipping and packaging
Sinoconve will provide packaging advice based on the type of conveyor belt you ordered.Sinoconve conveyor belt provides three packaging methods: round roll,glasses roll & oval roll.
Conveyor belt outsourcing pp tarpaulin, color can be customized, and also provide pallet (wood/metal) and iron frame options.
What is EP conveyor belt
EP conveyor belt is a rubber conveyor belt with EP fabric layer as the carcass. It is mainly a belt core for cold-resistant, oil-resistant, heat-resistant, high-temperature-resistant and chemical-resistant conveyor belts. It can be applied to different regions, different hot and cold conditions, and different conditions for conveying bulk materials such as various grains, chemical products, etc. Ordinary conveyor belts are widely used in building materials, chemical industry, coal, electric power, metallurgy and other departments. Cement and other bulk materials or items.
EP conveyor belt strength selection
EP conveyor belt has various tensions such as ep100, ep150, ep200, ep250, ep300, ep350, ep400, ep500. EP conveyor belt is a high-quality product that replaces the nn conveyor belt and the ordinary cotton conveyor belt. It combines all the advantages of the ordinary cotton conveyor belt and the nylon conveyor belt. EP conveyor belt has a long service life, high wear resistance and strong tear resistance. If you want to know more, please contact us.