Rubber v belt
Sinoconve wrapped rubber v belt feature high strength,low protraction,small matching tolerance and a fatigue endurance limit of over times.
Z-E,SPZ-SPC,3V-8V all kinds of rubber V-belts supply.
Double-layer cloth wrapping process, the rubber V-belt is of better quality.
Specification
Manufacturing
Certificates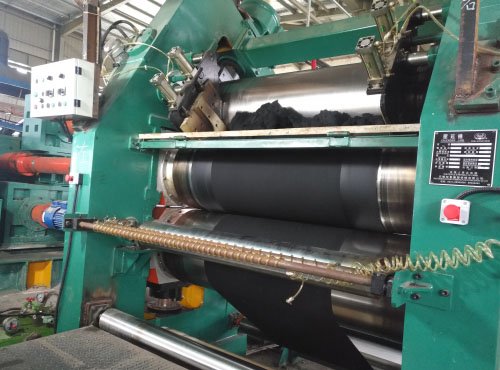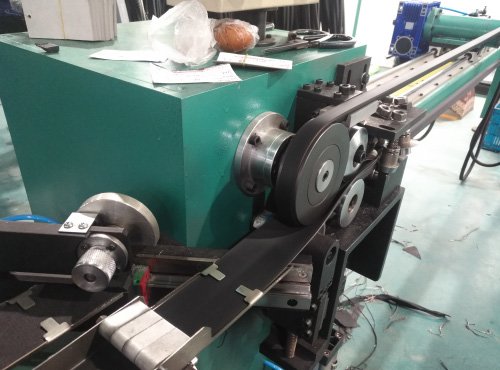 SINOCONVE BELT adopts the industry's advanced production line, adopts semi-automatic wrapping process, and has high production efficiency.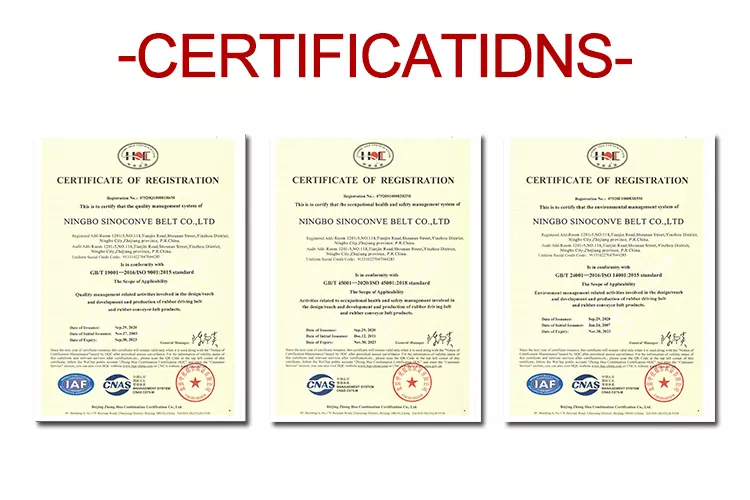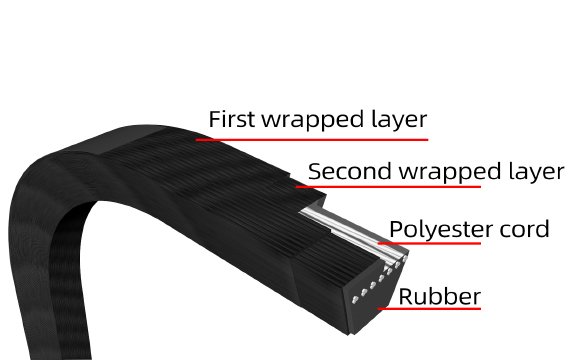 Rubber v belt structure
Sinoconve rubber V-belt structure: CR rubber, polyester cord, outer ring cloth.
Compared with ordinary V-belt suppliers, sinoconve rubber V-belt adopts a more advanced, double-layer cloth wrapping process, the product quality is stronger and the service life is longer.
Professional rubber v belt testing procedure
After the production of the sinoconve rubber V-belt is completed, a flexural crack test and a tensile strength test are required to ensure that the rubber V-belt meets the standard.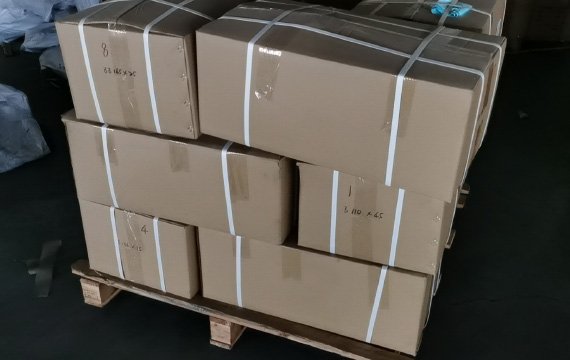 Rubber v belt shipping and packaging
Sinoconve rubber V-belts are packaged and transported in 65*37*26 cartons, and also provide customized rubber V-belt logo and product retail packaging.
What is rubber V-belt
Rubber V belt has two kinds of special belt core structure and rope core structure, which are respectively composed of four parts: covering cloth, top rubber, tensile body and bottom rubber.
Rubber V belt Cord
Most of the belt cores of ordinary belt core Rubber V belt use cord belt cores, and a small part use cord belt cores. Since the two belt core structures are both fiber twisted or woven, during the operation of the Rubber V belt, the fibers shear each other, causing the belt core to break and elongate gradually. Therefore, ordinary Rubber V belt produced with cord cores and cord cores can only be used in low-load transmission systems.
Special belt core – polyester tempered brown ribbon core
The belt core of the special belt core Rubber V belt adopts the overall solid core rod-shaped belt core structure of polymer polyester tempered brown silk. Because the polyester tempered brown wire is an integral solid-core non-twist structure, it has good adhesion, flex resistance, high strength, and no running long, which not only greatly improves the service life of the rubber transmission belt, but also has a balanced service life of the belt body. To be maintenance-free and replace regularly. Compared with the traditional polyester soft rope, hard rope, aramid fiber rope structure skeleton material transmission belt, the service life of polyester tempered brown silk as the skeleton material of the transmission belt is increased by 5-10 times, which is the international leading level. The special belt core drive belt effectively solves the problem of frequent replacement of ordinary drive belts in high-load and heavy-horsepower transmission systems