Endless conveyor belts
All the conveyor belts must be connected to a circular belt to be used.Better splice quality can prolong belt life and help conveyor belt
runs smoothly.Usualy three kinds of splice methods are most used:mechanical splicing,cold bonding and hot vulcanizing
Specification
Manufacturing
Certificates
Classification
ply
Top cover
Bottom cover
Length
Color
Width
RT1
2
1/8″ (3.2 mm)
Bareback
200m per roll
Black
1350mm–1500mm
cut edge
RT2
2
1/8″ (3.2 mm)
1/16″ (1.6 mm)
RT3
3
1/8″ (3.2 mm)
Bareback
RT4
3
1/8″ (3.2 mm)
1/16″ (1.6 mm)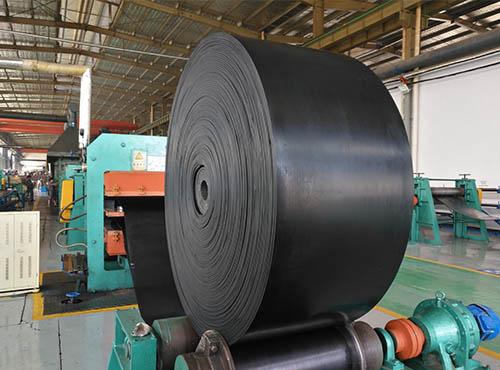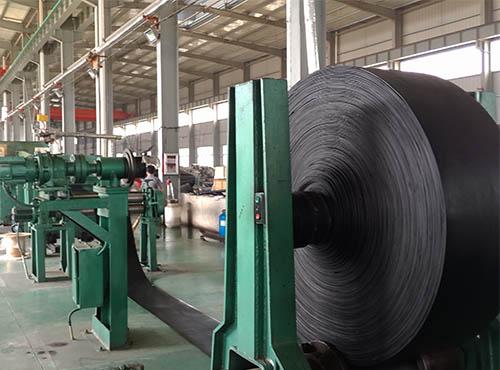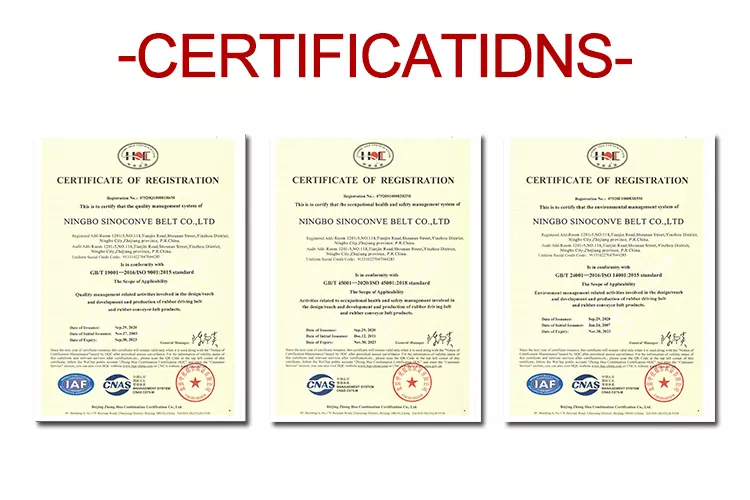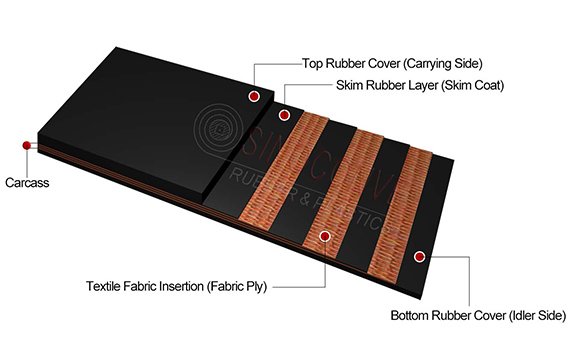 Endless conveyor belts structure
EP rubber conveyor belt consists of top rubber cover, carcass and bottom rubber cover.
Conveyor belt carcass consists of fabric and skim rubber,provide EP100, EP125, EP150, EP200, EP250 and other strength conveyor belt fabrics,Carcass thickness and fabric layers are customized according to conveyor belt requirements.z
Endless conveyor belt testing procedure
Sinoconve conveyor belt will be tested for tensile strength, abrasion resistance and adhesion before leaving the factory to determine whether the conveyor belt meets customer requirements.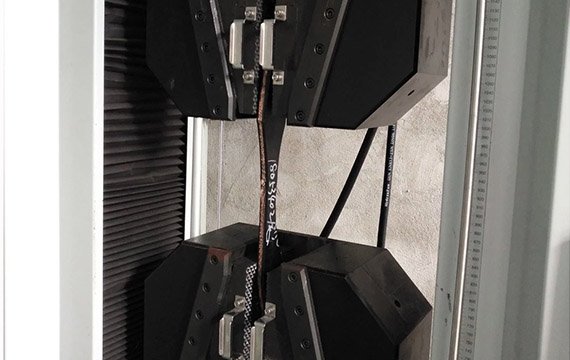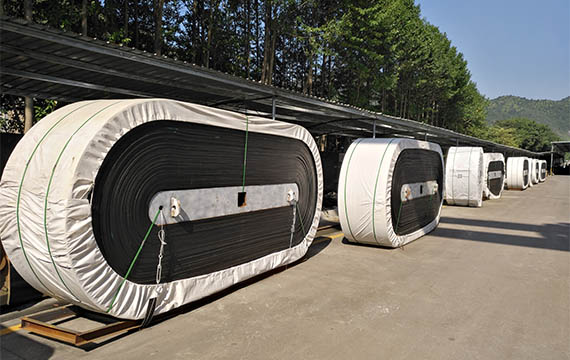 Conveyor belt shipping and packaging
Sinoconve will provide packaging advice based on the type of conveyor belt you ordered.Sinoconve conveyor belt provides three packaging methods: round roll,glasses roll & oval roll.
Conveyor belt outsourcing pp tarpaulin, color can be customized, and also provide pallet (wood/metal) and iron frame options.
What is an endless conveyor belt
The structure and processing method of the endless conveyor belt are roughly the same as those of the ordinary conveyor belt. The joints do not use mechanical joints, but are vulcanized into a whole by the method of heating and pressing, also known as joint-less conveyor belts. Since there is no obvious joint defect on the surface of the belt, the belt is transported in a balanced manner and has a small elongation. These characteristics make it suitable for material transportation in mineral processing, fertilizer and other departments.
SINOCONVE belt can produce ordinary, heat-resistant, cold-resistant, acid-alkali-resistant, and high-temperature-resistant rubber endless conveyor belts of suitable length, width and thickness according to customer needs.